Shopping, Sailing and Shipping in Bermuda
Bermuda or bust for the bachelors!
In the excitement to get to Bermuda, Michael lost
his yellow headband. No worries, he's got more.
Arriving in Style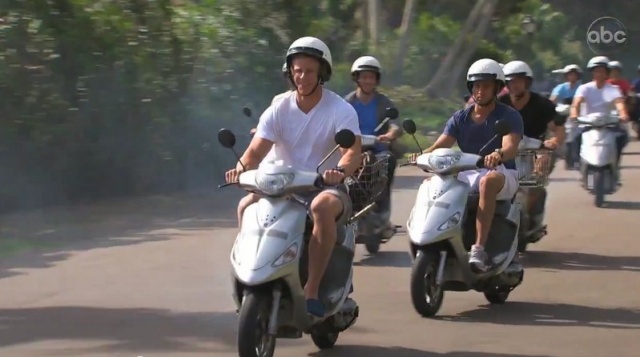 Where are they going so fast on those scooters?
To a Bachelor Party!


















Is Trouble Brewing?
Arie gets cheeky with the date card.
Doug goes green.
The guys don't think it's a good color on him.
Let Our Senses Lead the Way
Every man's dream is to go
shopping for their date.
Stirring up a bottle of…Love potion #9


Emily's Senses are Reeling
Was that Kool-aid I just drank?
Befuddled
Yep, I think it was.
Reserved
Not buying perfect. Let's try honest.
Disbelief
Contemplative
Wish we were still in Charlotte. I could use a car wash.
Disappointed
Doug is the only one in all of
Bachelornation that couldn't
tell Emily wanted a kiss .
Sailing on the Sea of Love
Good Things Come in Threes
Arie warms Emily with a hoodie and a smile.
Every rose has it's horn…
The starting line-up.
Arie comforting the wounded.
Please don't let the red team win.
From the thrill of victory…
To the agony of defeat…
Winning Time With Emily
Beautiful possible trophy wife?
Emily appreciates the attention, but
don't count on it, Ryan.
A master in the art of flirting…
It's Not About Winning The Race or Competing for a Trophy Wife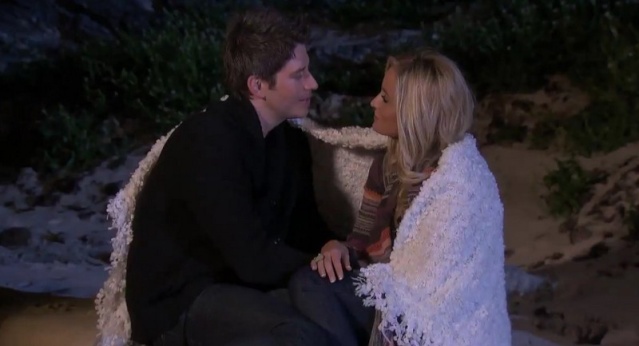 Kissing Emily is worth taking
the heat from the guys in the house.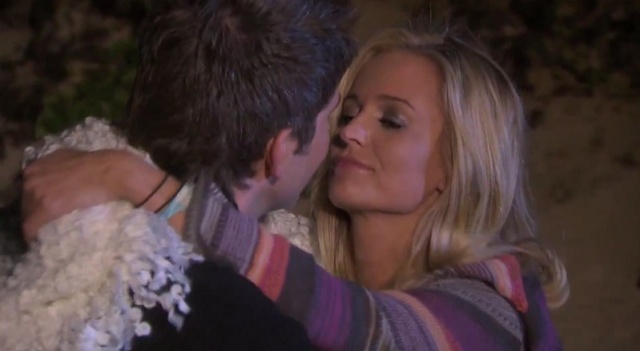 Arie misses Emily.
She asks him to be patient.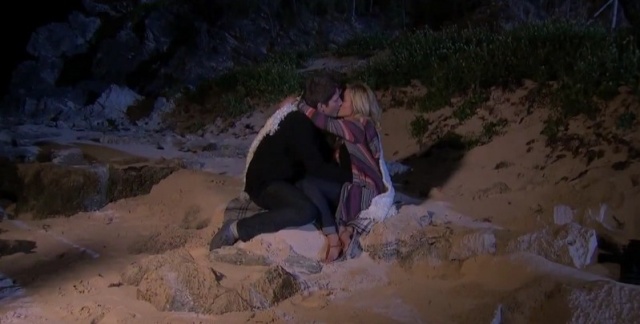 Arie calls it a pull.
We call it chemistry.
When Arie kisses Emily,
everything else disappears.
They are lost in Bermuda.
Hanging Out and Liking It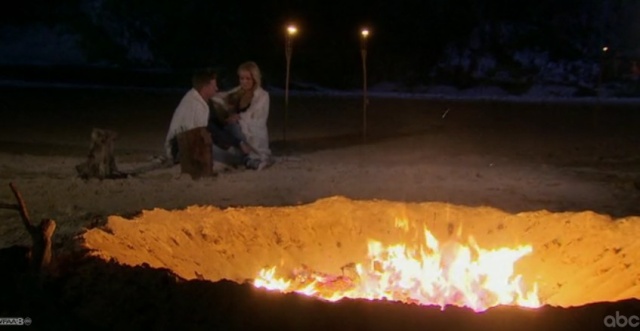 Jef, the master of group dates and "likes".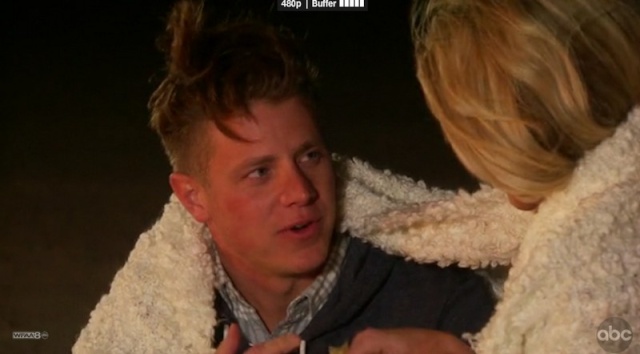 His hair gets a good vibe when he's with Em.
Emily goes in for the first kiss.
Jef doesn't go in for the second kiss.
Things that make you go hmmmm….
Once again, Jef is as shocked as we
are that he got the group date rose.
He feels like what they share is
valuable to Emily.
Does Jef spark Emily's interest?
Boys Will Be Boys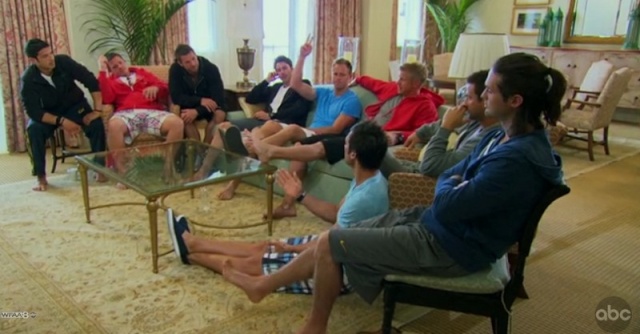 Raise your hand if you forgot your hoodie.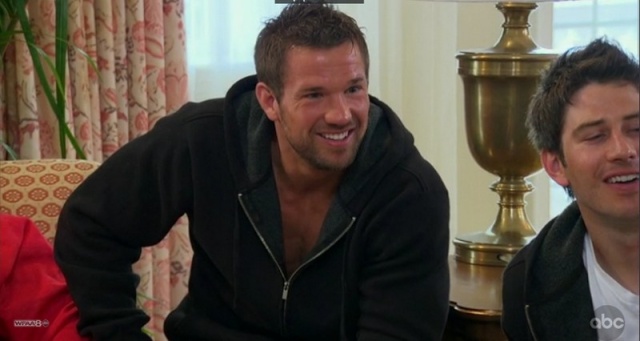 Everything's Black and White
Shades of Gray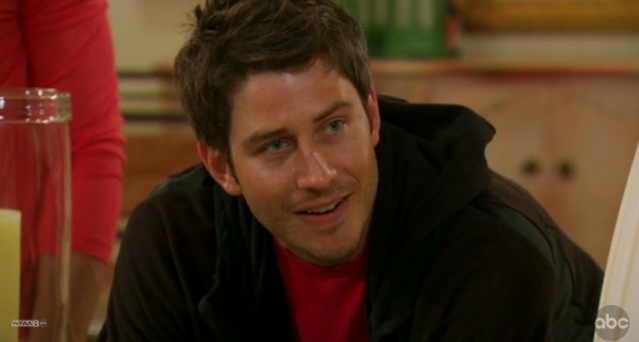 Dark Knight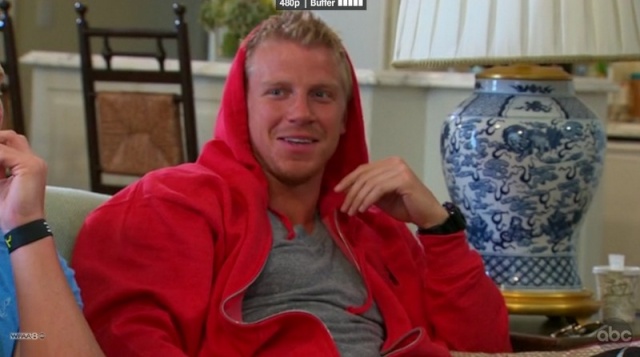 Red Hot


The Bermuda Love Triangle
Will Jon or Nate cruise into Emily's heart?
I believe I can fly.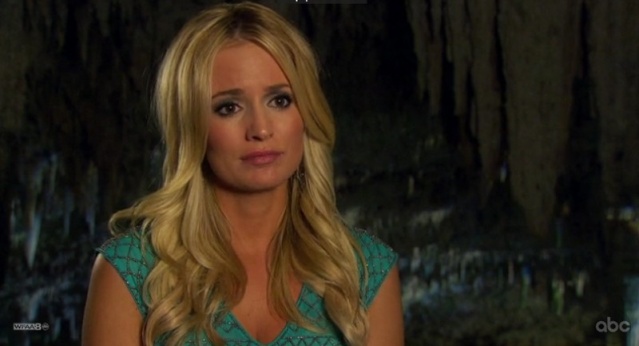 The smell of quinoa is waking the bats.
The most awkward date of her life.
John cruises in for the rose.
Exercise and Relaxation
Jef takes a moment to meditate.
Sean takes a moment
to do mouth exercises.
Jef wants to borrow Michael's blue headband to match his socks.
Ryanisms
Just because you are the
center of attention doesn't
make you worthy.
You're kidding me right?
I feel like I'm called to something bigger.
Let's do Bachelor Ryan.
Isn't it great when you are able to
use a position like this?
I'm a good man. I know that.
If I were the bachelor I would be ready to open my heart up.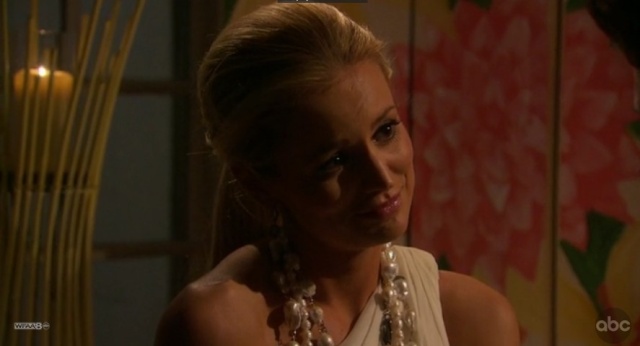 Arie wants to know how Emily feels.
Emily thinks about Arie when she's
on the porch.
Emily likes chaos all the time.
Doug can do chaos as long
as he can kiss Emily.
Okay, we get it. Chris is ready for to be a husband and father at 25.
Talking like grown a$$ men.
Counselor Chris Gives Advice
You're not here to be the hostess. You're here to figure this out.
This is important. This is your life, this is Ricki's life.
Anytime there is word of an argument in the
house, it has to do with Ryan or Doug
While you can't get Jef to kiss you, you can't stop kissing Arie.
Rose Ceremony Etiquette
The guys have been taking lessons from Emily on how to bite their tongues.
Practice makes perfect.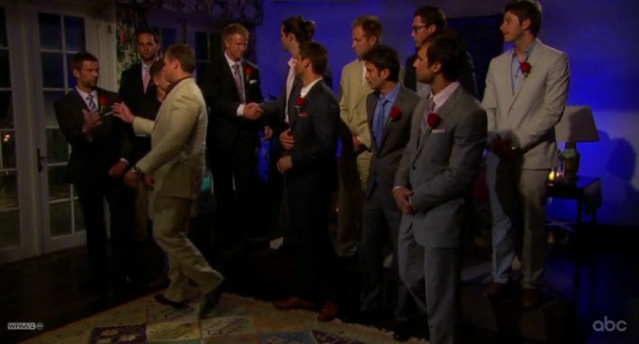 Charlie says goodbye.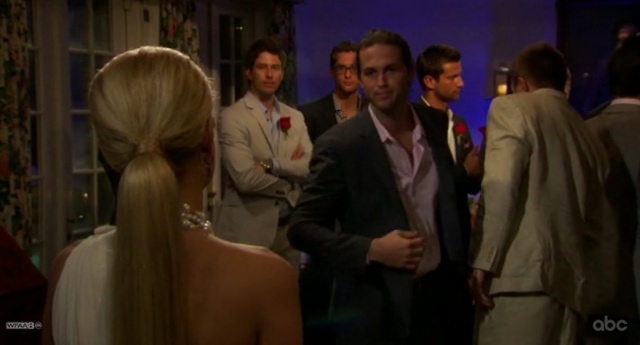 Michael leaves the wolf pack.
Tears for Fears
Next week, dates fit for a Queen.